LOOKING FOR
Interactive?
You've Come To The Right Place!
MALAYSIA ONE STOP
Rental Service
Talk to our sales agent today!
STEP BY STEP TO
Rent A Machine
FIND OUT THE REASONS
Why Artcage Rent?
We offer a wide range of carnival games and event activities for rental, guaranteed to provide hours of entertainment for your guests.
But what sets us apart from the rest? Our commitment to quality and reliability. We stand behind the performance of all of our games, even the vintage machines that have been around for years. We take care of the maintenance and servicing, ensuring a smooth and enjoyable experience for you and your guests.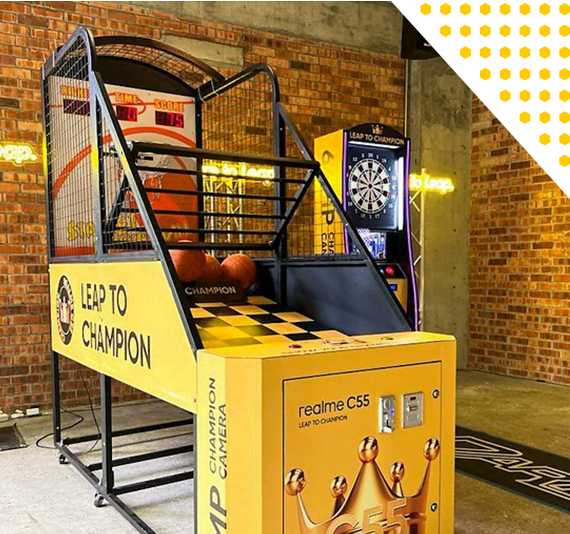 OUR PRODUCTS
Discover Our Game Machines
Looking for a fun and exciting way to spice up your next event or party? We've got all the classics - Claw Machine, Giant Gashapon Machine, Basketball Machine, King of Hammer, Ultimate Punch Boxing Machine, Creative Digital Screen Interactive, Whack A Mole and many more - they are sure to be a hit with guests of all ages.
Our arcade machines are the perfect way to bring people together and create a fun and festive atmosphere. So why settle for a boring event when you can rent an arcade machine and take your party to the next level?
CUSTOM INTERACTIVE MACHINES
Looking to Customize a mini game with your own branding and collecting databases?
We provide all types of custom-made game machines to make you stand out and unique! We have Interactive Vending Machines (automatically redemption), Scream machines (custom made UI/UX) with prizes drop, Motion Sensors Games and more!
WE WORK ALONGSIDE WORLD-CLASS BRANDS
Clients We Worked With